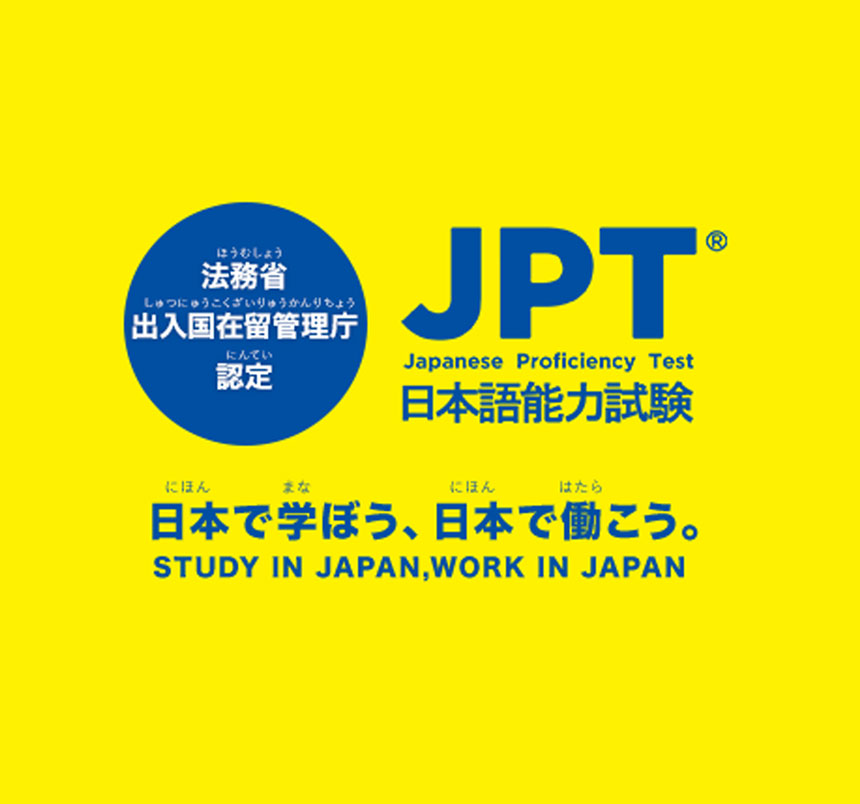 Introduction to JPT (Japanese Proficiency Test)
JPT is a Japanese language test certification which is certified by the Immigration and Residence Administration of Japan's Ministry of Justice. This certification will be useful to apply for visas, admission to schools/university and jobs in Japan.
JPT test has developed for non-native Japanese language learners of Japanese. The purpose of JPT is to objectively measure and evaluate the communication skills necessary for studying and working in Japan.