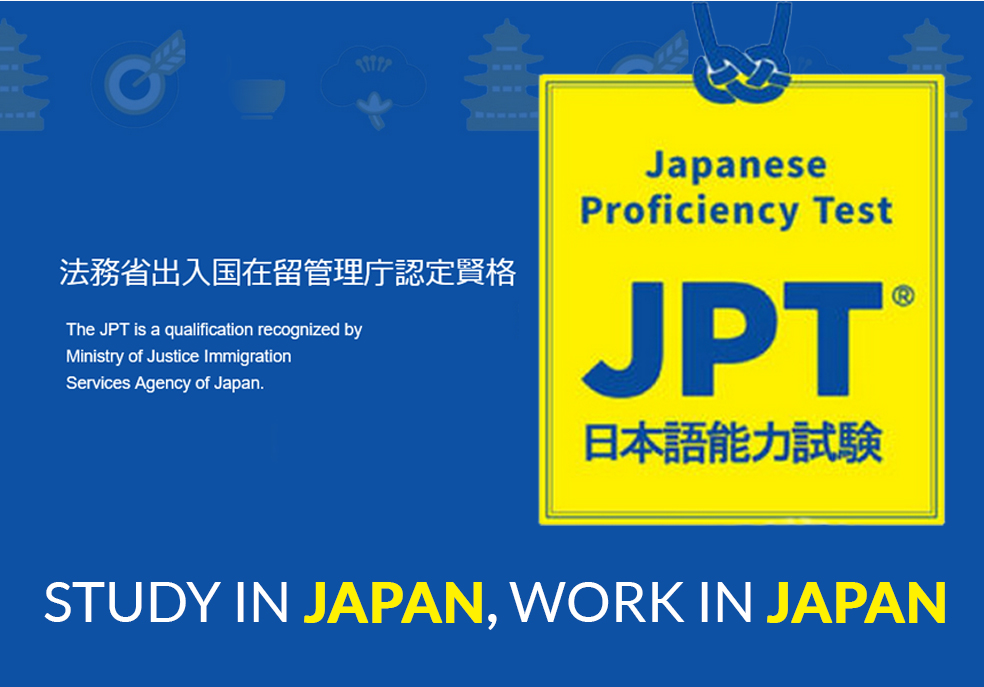 First time JPT exam successfully conducted in Bangladesh (July 17, 2022)
On July 17, 2022, the first phase of Japanese Proficiency Test (JPT) exam successfully conducted in Bangladesh. Candidates/Students expressed their wish that it was glad opportunity for them to take this exam first time in Bangladesh after another Japanese Language Proficiency test like JLPT and NAT.
They are also very much exiting that the result of the JPT test will publish soon after the test conduct.
2nd phase JPT test will be held on August 14, 2022 at the Daffodil International Academy (DIA) test center. For 2nd Phase we have received the double number of the registrations compare to the 1st Phase.
Third phase (September 18, 2022) JPT exam registration is going on. Candidates/Students can apply for the exam till Sept 8,2022 through www.jptbd.com website.
The JPT is a qualification recognized by Ministry of Justice Immigration Services Agency of Japan. JPT is a computer-based proficiency test whose 315 points equivalent to JLPT N5 level, 375 points equivalent to JLPT N4 etc.  level and it conducted every month. Result also publishes within two weeks as well. Brief information regarding on JLPT level and JPT certification equivalence point are mentioned below for your reference,
JLPT
JPT
Comments

Score

N1
660 points more

JLPT is evaluated by grades like N1, N2…. N5
JPT is an evaluated by points (10 points to 990) like IELTS or GRE.
315 points of JPT is the equivalent with JLPT N5.
JLPT exam is held twice a year but JPT is held twelve times a year. So, there are plenty of examination opportunities for JPT.

N2
525 points more
N3
430 points more
N4
375 points more
N5
315 points more

Exam Time

Twice in a year July & Dec
Every month in a year Jan-Dec
The JPT officially launched in Bangladesh on last 26th June 2022 with a mesmerizing opening ceremony. Many keys accomplish form Japan and Bangladesh were present the program. The event was inaugurated by the chief guest, secretary of Ministry of Expatriates' Welfare and Overseas Employment Dr Ahmed Munirus Saleheen in presence of the Japanese ambassador ITO Naoki, where JICA Bangladesh's chief representative HAYAKAWA Yuho, and founder & chairman of Daffodil Family & Daffodil International Academy Dr Md. Sabur Khan as special guests.
JPT Japan Executive Committee president KITADA Hideji, JETRO Dhaka Office chief representative ANDO Yuji were the guests of honor.
The program began with the welcome remarks of Mohammad Nuruzzaman (Group CEO, Daffodil Family) and end up with the closing remarks by Anjan Das (Founder and CEO, Kaicom Group).